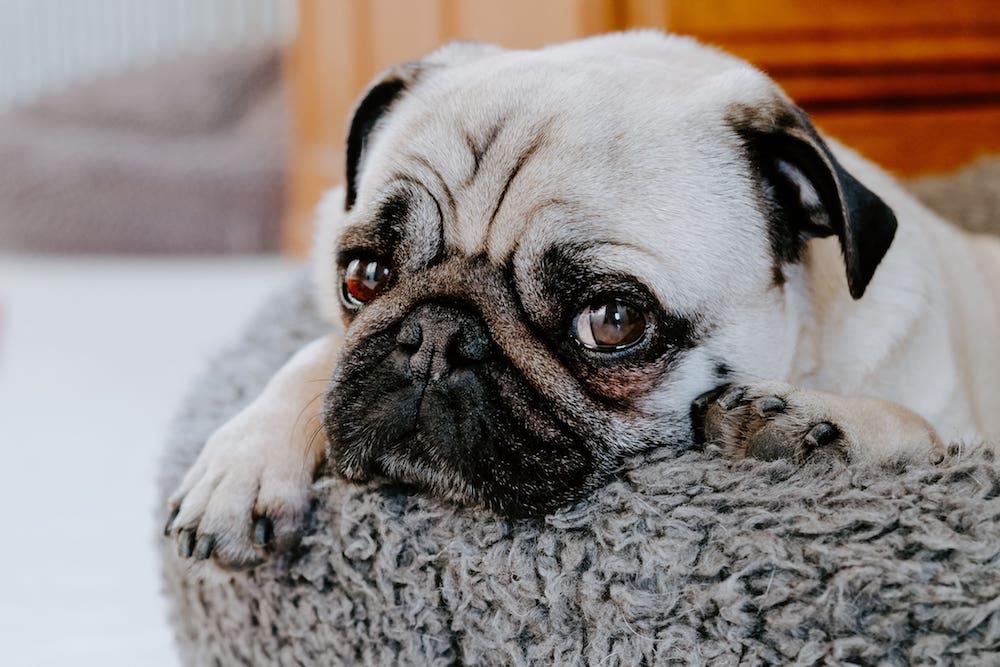 Should I Clean My Dog's Bed?
by Sam Salvati - 8/1/19
You wash your own bed covers on a regular basis, but how long has it been since you washed your pooch's bed?
Ideally, you should also be washing your dog's bed regularly. Despite a lack of awareness on this issue, healthy dogs need clean beds.
Filthy Beds and Health Risks
A dirty bed can lead to serious health issues for both you and your pet. Dog beds can house microscopic bugs and parasites like ticks that are invisible to the eye and are just as likely to bite you as your dog. If you are worried about your pet having a bug-infestation, start by setting up an appointment with your local vet.
When You Should Wash Your Dog's Bed
Pooch beds should be washed routinely to keep them clean and smelling new. Exactly how often you should wash them depends on a number of factors such as your pet's shedding, cleanliness, and any medical reason that would require sterilization of your pet's surroundings.
If your dog enjoys playing outside in the dirt, plan to wash his or her bed as frequently as possible. It may be worthwhile to invest in a washable dog bed, or you could purchase a spare bed or a dog bed cover to speed up the process.
How to Clean a Dog Bed - Tips and Tricks
Always check the label of your pooch's bed for cleaning restrictions in order to avoid destroying the fabric, suggests Dr. Travis Arndt, Director of The Animal Medical Center of Mid-America.
After you place the bed in the washer, turn the heat up in order to eliminate germs and parasites. Although a hot cleanse with detergent should do the trick, in some cases you may need to bleach the bed as a last resort.
If your pooch has sensitive skin, Dr. Arndt suggests purchasing an unscented detergent with a "free and clear" label.
Pasadena native Sam Salvati is the adoring dog dad to Pablo, Ester and Farris. He enjoys keeping abreast of and writing about the latest developments in pet care.
References