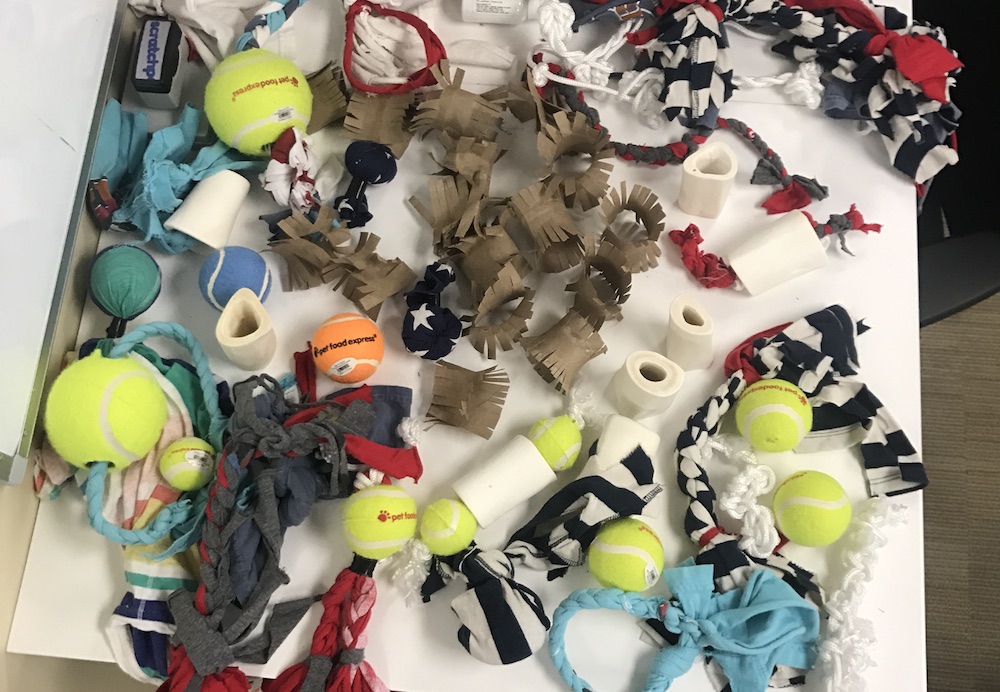 5 Tips for Making Pet Toys to Donate to Your Local Shelter
by Sam Salvati - 6/24/19
Our pets love the toys we buy them, but what about the underprivileged dogs, cats, bunnies and other animals at your local animal shelter?
When they aren't meeting with potential families or getting play time with shelter volunteers, shelter animals are usually cooped up in kennels and cages. This can make it easy for them to fall prey to a lack of mental stimulation; donating DIY pet toys is the perfect economic and philanthropic solution to this issue.
Here are a few helpful tips and suggestions to keep in mind when crafting these toys.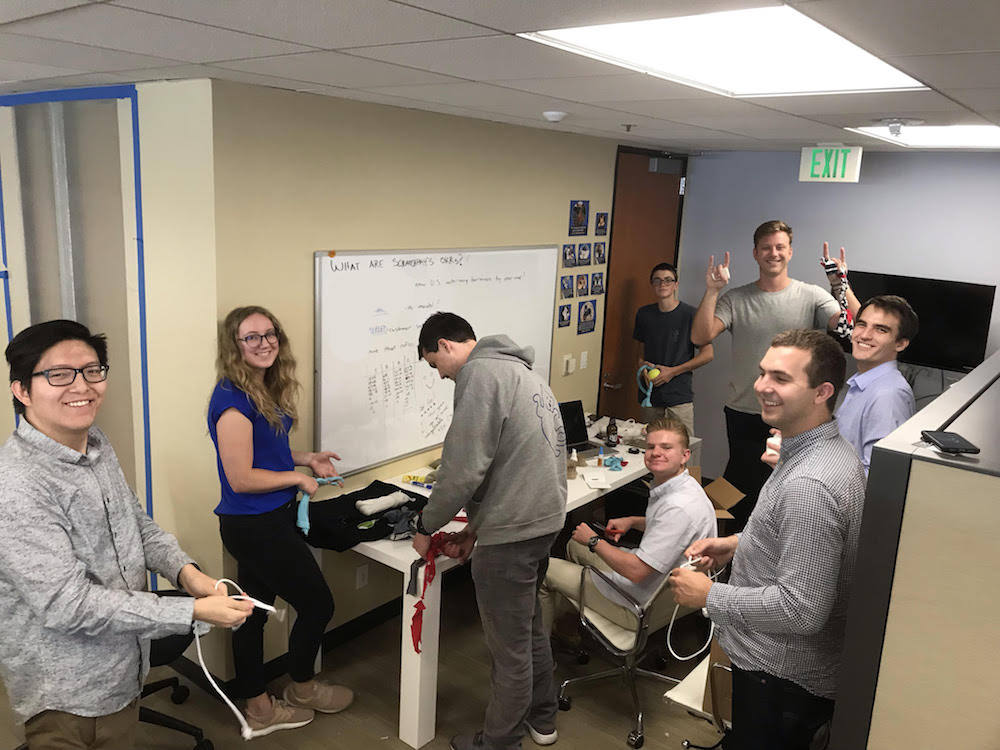 A few members of the Scratchpay team during a recent shelter pet toy crafting session.
1. Make Sure the Shelter Is on Board
Before you get crafting, check in with your local shelter about their toy needs. The specific toy needs and desires may vary from shelter to shelter. Some potential shelter requests may include:
individual, single-use DIY cat toys to avoid spreading illnesses
either more cat or dog toys due to an abundance of one or lack of the other
for big dogs, the only option may be indestructible dog toys - try knotting heavy rope or incorporating a kong dog toy into your DIY masterpiece
Before getting started on constructing these toys, give the shelter a call to check in with their needs.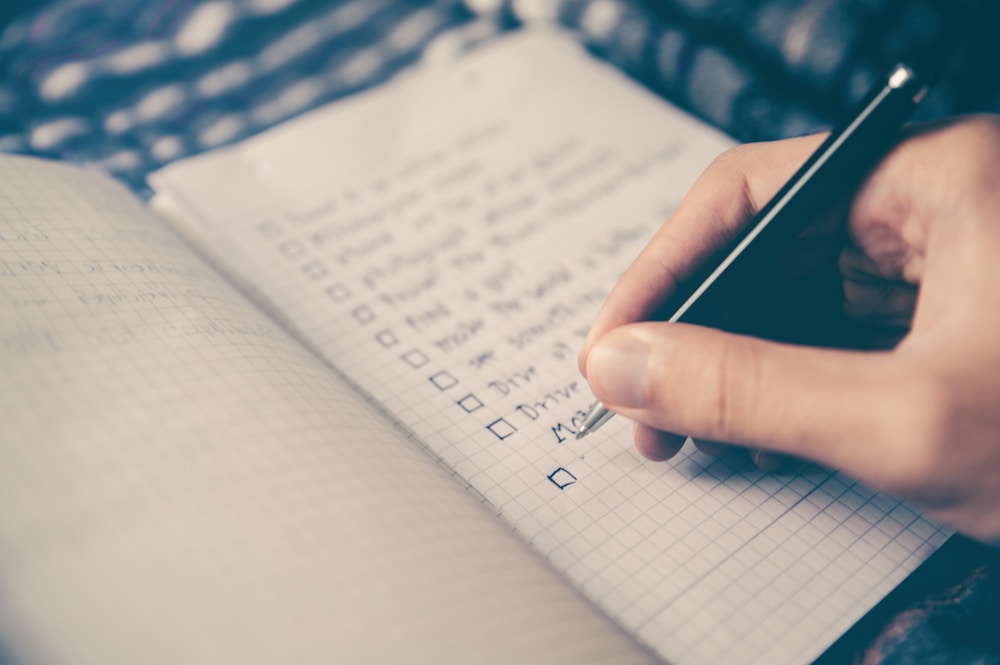 2. Make a List of Supplies
Most DIY dog toy and cat toy materials can be found lying around your home. Prior to getting started, you should make a list of useful supplies. Some examples include:
old t-shirts, socks, rags, or towels for rope toys
the cardboard tube of toilet paper or paper towel rolls
spare PVC pipe
used tennis balls
catnip spray or plant
With a quick sweep of drawers and closets in your home, you could find all the necessary tools to make pet toys.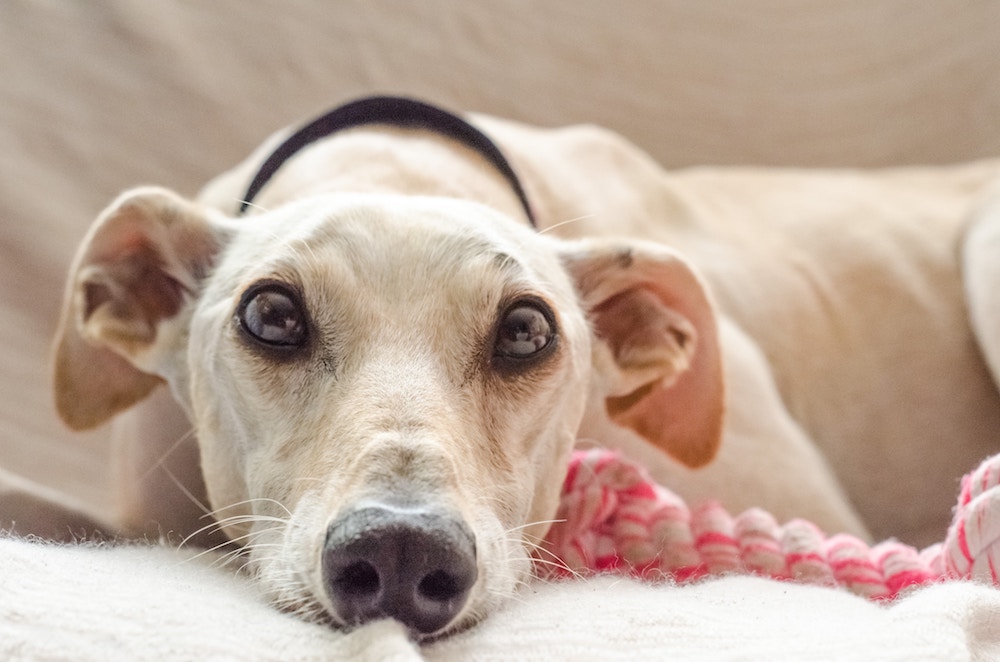 3. Stay Away from Toys That Squeak
Avoid toys that squeak, especially for dogs. Squeaky toys can agitate some anxious shelter dogs. Also, the shelter is already very noisy, and the employees definitely do not need any more piercing sounds in their workplace.
Many DIY toys can achieve higher levels of stimulation without bothering pets and employees.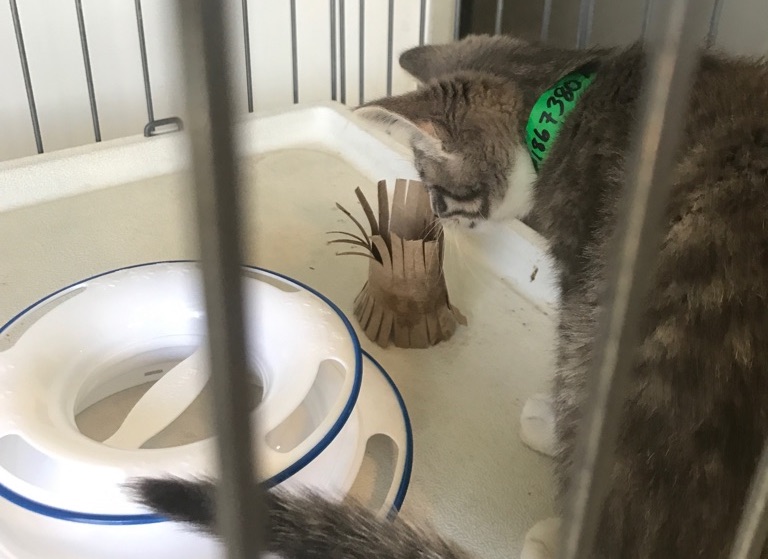 4. Don't Underestimate Simple
Some of the most popular pet toys are the most simple ones. You're better off making lots of simple pet toys rather than spending all your time on one, very complex toy. For example, here are a variety of catnip toys that can be crafted with just a few simple supplies.
A very popular DIY cat toy is the sunshine paper towel toy. In only a minute of time and a cardboard roll and some catnip, you could satisfy a lonely cat.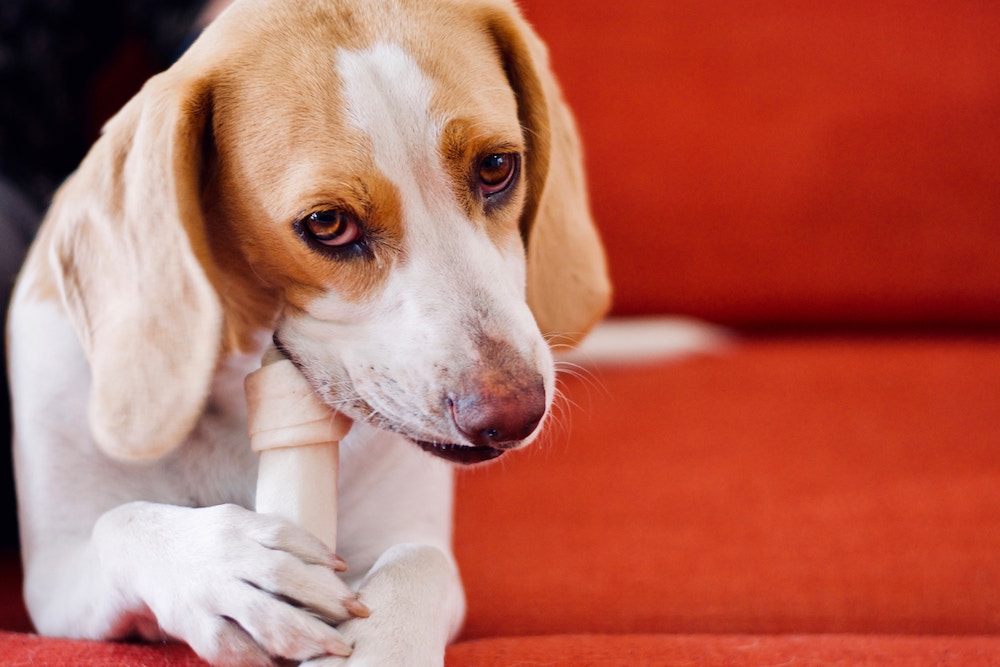 5. Never Use Rawhide Bones!
Despite our dogs' love for rawhide bones, you should avoid using these bones when crafting pet toys. Rawhide bones can expose your pal to dangerous chemicals, break your pooch's tooth, and cause gastrointestinal issues. They can also be a choking hazard for your pup, and if swallowed, this bone can cause serious medical problems.
If your dog has swallowed or chewed rawhide bone recently, mention it to your veterinarian next time you're there.
Pasadena native Sam Salvati is the adoring dog dad to Pablo, Ester and Farris. He enjoys keeping abreast of and writing about the latest developments in pet care.
References